Types of Therapy that I Offer
An integrated approach which includes Cognitive Behavioural Therapy Gestalt, Humanistic, Person Centred, Relational, Solution Focused Brief Therapy. Some difficulties can be worked through in short term work and other situations require longer term work. This is something we can discuss together when we explore your experiences so far and then start to seek a way forward suited to you.
I am warm, understanding and non-judgmental.

I will treat you with care, compassion and understanding.

I offer a supportive environment to explore your feelings.

Flexible appointments in comfortable, welcoming facilities in a confidential setting.
Private Counselling Sessions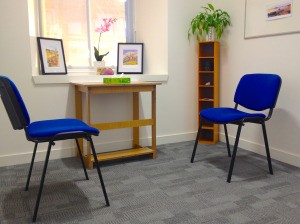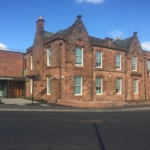 Counselling is a very personal experience, for you and the therapist, and so your feelings about the relationship will help determine whether you can both work effectively together. The first meeting is important and helps you decide if you can work together. My first session with you is not counselling but an initial consultation where I will establish what your situation is and you will decide if I am the right person to help you. There is no obligation to proceed further if you don't want to and there is no charge for this meeting as it's usually a shorter session. This appointment will ensure that the service is appropriate for you and I aim to offer a pre-counselling appointment within a week. Counselling will usually be offered the following week.
Each counselling sessions thereafter last about 55 minutes. The rate for individuals is £40 per hour. (The rate for organisations is £45 per hour) I will work with you in a block of sessions and then we will have a review session to allow us both to assess where we have got to and whether further sessions would be helpful. I will formulate a working agreement with you which aims to provide you with a structure within which I work and it can be renegotiate or add to as appropriate during the course of the counselling.
I am a member of various professional organisations and suitably qualified to work with you. I initially trained and worked as a social worker in a variety of fields and then went into training, lecturing and counselling. I have kept up to date with professional practises and knowledge and have continued my professional development through various courses and seminars.
BA Hons in Social Science,(1986), Certificate for Education and Training in Social Work CQSW 1986, Practice teaching award (1993), PG Cert in Teaching and Learning in Higher Education (2006), Diploma in Yoga Teaching (2009) PG Cert in Leadership in Practice Learning (2011), Mindful Based Stress Reduction Course (2013) Mindfulness Training for Trainers Accreditation (2014) Diploma in Counselling and Psychotherapy (2014)
I am a member of BACP British Association of Counselling and Psychotherapy (BACP) and I am bound by its Ethical Framework for Good Practice and abide by their frameworks and complaints procedures. I am also registered with the Scottish Social Services Council (SSSC) and abide by their codes of practice and complaints procedures.