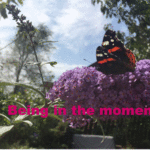 Mindfulness:  its a way of training the mind to be present. A secular practice which involves paying attention to "what is happening as its happening". It's something we all do in our own way from time-to-time. However, as our minds are so used to racing around at an incredible speed and jumping from thought to thought, it's easy to get lost in regrets about the past or worries about the future and this can make us stressed.
I offer courses for people who wish to learn more about the theory and techniques involved in becoming more mindful and to learn a life skill which can deepen your sense of well-being and fulfilment. It involves paying attention to what is occurring in our present moment experience, with an attitude of openness and non-judgment. It engages all of our senses so we can become aware of our body, emotions, thoughts and the external environment. Mindfulness is a popular approach used in a variety of settings, in health, education, prisons and businesses, in all sorts of ways. It's being used in schools to aid children build emotional resilience and for those who have demanding caring commitments or challenging jobs. Many employees use it to manage work related stress and students use it when studying and for exam stress. It's also used in counselling to help with anxiety, depression, addiction and chronic pain as studies show practicing mindfulness, even for a few weeks, brings a variety of physical and psychological benefits. I am an associate of Everyday Mindfulness which is a local organisation offering various mindfulness courses. Please see the web site for more details .   Everyday mindfulness   
Mindfulness is not always an easy thing to develop particularly if you are going through intense pain or strong emotions. Therefore, trainers teach in a systematic way and eventually it becomes part of our everyday life.  If you want to find out more about taster sessions and courses please get in touch directly or also contact Jayne@everyday-mindfulness-scotland.co.uk
The power of the mind and links between counselling and mindfulness-https://youtu.be/qzR62JJCMBQ?t=18
Finding Peace In A Frantic World-http://franticworld.com -Website to accompany the acclaimed book by Mark Williams & Danny Penman.link to information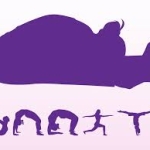 Yoga:  I'm a trained yoga teacher and have been running classes for over 10 years for all ages and levels. In today's fast moving environment we want to achieve the benefit of good physical and emotional health and yoga does this through a series of movements designed to increase strength, flexibility, concentration and breathing. It helps people increase thier overall health and fitness by integrating a workout for both the body and mind and so brings balance to both. It's an ancient form of exercise which builds strength and flexibility uniting the mind, body and spirit. Poses work by using one part of the body to stretch your muscles in another part and regular practice helps you move better and feel less stiff or tired. By transferring focus and attention to the body and the breath, it can help to temper moods and anxiety while releasing physical tension and over time it can boost physical and mental wellbeing. I run classes in Ayrshire but can also do private one- to -one session. Contact me for more information .
Here are some articles on the – easing tension  http://www.huffingtonpost.co.uk/entry/simple-yoga-poses-for-stress-relief_us_568403b5e4b06fa688819f74    here is another about positive health and well being   Yoga is for everyone  and  Articles and research on the benefits  .