Counselling Testimonials
 I can't thank you enough! Counselling helped me to deal with my anxiety on a daily basis and find new ways to see things. This gave me confident to deal with my problems on a day-to-day basis. It's better than just taking pills and I'm back in control now.
 I can't believe it took me so long to come to counselling – I don't know what I was afraid of but really wish I hadn't waited so long as my life could have been a whole lot different much sooner. Your room is so calming and I have never met a person who just totally gets it and this helped me to see what I needed to do to sort things out for myself.
 Throughout the sessions Jayne worked with me in a professional and caring way. She made me laugh, made me cry and helped in my grief. You are patient and understanding and just felt supported through my pain. I'm in a better place now and I can look to the future with the more confidence Thanks.
 I have been helped considerably to understand issues from the past. Jayne has a calming and stabilising effect and a caring approach. She gave me the confidence to explore my inner thoughts and this helped me set about a healing process and find certain tools I could use to help myself. She gave me the help I needed to grow into a more confident person.
 Each session increased my awareness of my negative thinking patterns and each week I came away with new tips on how to help me tackle them. Jayne taught me how to be aware of my thoughts and see how my negative thought patterns were affecting me. I am grateful for the support without it I would not have got through a very difficult period in my life.
 I have never done this sort of thing before, I thought it was only a woman's thing. I was on the path of self destruction and glad I chapped your door. You helped me to identify self defeating behaviour and negative thinking. Counselling has helped me to overcome these things and find a better balance in my life.
 I would like to thanks you very much for all your support over the last months. You do a great job and are good at what you do. I would not hesitate to recommend you. I hope that I don't need you in the future, however if I do I will certainly get in touch. Thanks so much for everything.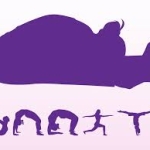 Yoga Feedback
This class is my time for me although people are at different levels Jayne makes it feel ok to just do what you can do.
 Sometimes I can't be bothered coming back out after work to go to the class but I know that it will always be worth it and I'm always glad I made the effort.
 I come away totally stretched and chilled and I love the relaxation part and it's the best night's sleep ever.
 I love the pace, love the style . I used to have a really bad back and shoulders and yoga sorts it all out.
Jayne- our sessions helped me a lot (in the recent birth of my baby)…. I controlled my breathing better than last time and all went brilliant. Although I didn't have many sessions what I learned from you helped so much and if I know of any pregnant ladies I'll be sending them your way. Thanks so much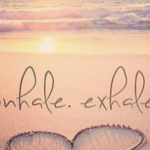 Mindfulness Courses
 I loved this course it really benefited me in many different ways– thanks so much
 It was a relaxed, open atmosphere and a sense of harmony in the class with likeminded people.
 Gentle awareness and knowledge learned in a safe group and now I just need to practice it.
 The course has allowed me to give myself permission to spend a bit of time on me. I am becoming more aware of thoughts and I don't need to always take on the emotions of others.