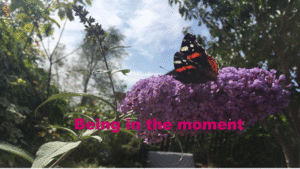 Mindfulness .  It's a way of training the mind to be present. A secular practice which involves paying attention to "what is happening as its happening". It's something we all do in our own way from time-to-time. However as our minds are so used to racing around at an incredible speed and jumping from thought to thought, it's easy to get lost in regrets about the past or worries about the future. This can mean that we end up rarely being aware of our present moment experiences in our life.
When we bring attention to the present we can rediscover an old skill and one which is beneficial to us. In our fast moving world we can forget how to maintain and cultivate this but with patience, persistent and training our minds gradually settles down as the techniques required to cultivate mindfulness are simple and it becomes easier to be in the present moment. Mindfulness is not always an easy thing to develop particularly if you are going through intense pain or strong emotions. Therefore, trainers teach in a systematic way and eventually it becomes part of our everyday life and as much of a habit as our normal state of distractedness was.
In order to train the mind, students of mindfulness begin by focusing their attention on something specific most often the breath. By learning to do this they build up their capacity to maintain their focus on the present and so are less likely to get caught up in depleting thoughts about the past or the future. We learn to manage our thoughts rather than our thoughts managing us and this means that the potential benefits of mindfulness are huge and wide-ranging. Some people benefit most from a greater connection with their body while others benefit by learning to deal with troublesome thoughts. For some it helps them make healthier changes and positively influences on their work-life balance or their home- life balance or overall promotes a general feeling of wellbeing and increased creativity. Here is a link to an article that I wrote after I carried out research into the effectiveness of mindfulness training for social work students.  The research is published in the Journal of Practice teaching and Learning in March 2016 (https://journals.whitingbirch.net/index.php/JPTS/article/view/886). From my work I can also highlight some of the potential benefits of mindfulness such as improved personal relationships  and a greater acceptance of troublesome thoughts and emotions. It can allow us to let go of these before they can develop and have a negative impact on us. There is growing evidence that regular meditation makes positive improvements to the way the brain works and also other aspects of the body.
It has a dramatic reduction in levels of stress and anxiety and can help gain an improved ability to fall to sleep at night.  If you want to find out more about taster sessions and courses please get in touch directly or also contact Jayne@everyday-mindfulness-scotland.co.uk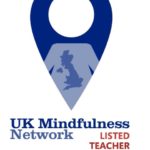 Here are some useful links  http://www.everyday-mindfulness-scotland.co.uk/  An social enterprise and association of teachers of mindfulness who make their training and support accessible to all.  Please see the web site for further details.
Link to information about mindfulness from  Headspace 
Link to Mark Williams Three Minute Breathing space 3 minute breathing space
Link to Mark Williams talking about Mindfulness Link to 1 Hour Programme
http://bemindful.co.uk/about-us/believes that everyone has a right to good mental health and we commit ourselves to working for this right to become a reality